Christmasness, a term coined by a good friend of ours that describes the festive season being swathed in joy + happiness, giving + receiving, cheerful + unique styling, music, chocolate + beer cheer and most importantly the special intangible feeling of gratitude and love. xx
At Sourced Bali we love the Festive Season! It is an opportunity to transform our homes into spaces that reflect our general interior style while blanketed with every element of Christmasness.
We gathered a few of our personal favourites to share with you...

image above apartmenttherapy.com
TREE's WE LOVE
Trending White + Pom poms
We've noticed a trend in all white decorations with a tinkle of gold or silver and a sprinkle of pom poms!
image above by homeyohmy.com
Make yourself a Paper Cone Tree using black card!
Gone are the days where the only acceptable tree of choice is the green pine adorned in blood red and gold decorations. Tree styles/designs today are many and varied in colour and shape. Black or white pines decorated in natural wooden adornments are perfect for the Scandinavian or Kinfolk home.
While Black Arrow's macrame wall hanging tree or that centre of attention cactus plant fashioned with warm fairy lights is ideal for the boho room. However, if the minimalist speaks to your heart, black paper cone trees (apartment therapy) or blackboard tree art is a simple yet effective option.
image above by apartment therapy
Our friends at Harper + Wilde, design and craft bespoke monochromatic interior items and decorations that epitomise the modern, casual and bright Australian lifestyle aesthetic. Black, bright white and natural fibres are used to create timeless interior pieces as well as Christmas ornaments that transcend interior styles.
image above: Harper + Wilde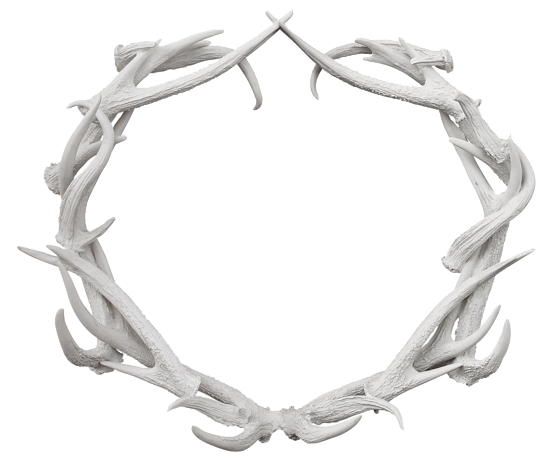 Oh my... we want this one!
While steeped in age old tradition and meaning, the Christmas wreath has evolved over time. In our modern world it epitomises the generosity, giving, receiving and gathering of loved ones in your home.
For us (and our fellow interior lovers), a wreath is an opportunity to greet and direct guests into your Christmasness.
image above by Oly Studio
Shop + Eat + Rest + Stay in Bali with us.
We all know how fun it is to see the excitement and smiles on our loved one's faces on Christmas morning!

Growing up in Kara's house this was certainly the case. Every Christmas Day, Kara's mum would patiently wait for all her children to finish opening their Santa bag, then with one grand entrance she'd state with a belly of laughs this is my... "To me, from me gift". Cue dad's endearing eye roll and response "how many diamonds are in this ring" and the whole family would lose it with laughter!
If you're anything like Kara's mum, and let's be honest, we should have a little bit of Ma Way in all of us... Then Nat + Kara can help you with your "To me, from me" gift! hehe hoho...

Head to our book now page to gift to yourself a Sourced Bali Homeware Tour.
It's the gift that keeps giving; a luxury holiday in the new year, Bali pampering and potentially a house full of beautiful homewares, thank you ME.